Social fabric
Why this event mattered
We're living in a world that has become more connected than ever, but time and time again, we hear it – people feel disconnected from what truly matters.
From the lives they want to live, from each other, from the experiences they want to have, and from the city they live in.
Beyond the hype of social media, there is a simple truth that unites every one of us – We want to live fulfilled lives - we want to actually experience the things we are constantly liking on Instagram, and we want to be a part of something bigger than ourselves.
Vancouver, the most beautiful city in the world, filled with talent and great people, is missing something. It's leaving a lot on the table.
What is that?
Looks can be deceiving
In the most beautiful city in the world, there is an emptiness that we couldn't quite put our finger on. We decided to reach out and find out.
We all know Vancouver is beautiful. Ripe for activity. Diverse. Overflowing with "quality of living" for us all to enjoy.
But, if we're honest with ourselves, we also know that it's falling short.
How can that be when we have world class elements that make up this city:
Healthy and active sub-communities
Innovative businesses and leaders
Sports teams to rally behind
Diverse, driven and talented people
Why do we feel disconnected? Why do we support our teams less than any other Canadian city? What is that? Why don't we have this thing? How do we go about getting it?
Squandered potential is one of the most heart breaking things to see, and it is especially heartbreaking to experience for ourselves.
Even if we reach our potential as individuals, if we don't align ourselves around something bigger than us all, we've squandered the biggest impact we can have.
That's what Chasing Sunrise was founded on: getting the most we possibly can out of ourselves, out of each other, out of this one life we have, doing it all together, and sharing it with the world.
Loose threads
We had a hunch about what was missing, and wanted know for sure, so we reached out to some of the people at the heartbeat of this city to see what they thought about Vancouver.
There were the typical (and genuine) affectionate elements you would expect:
"Rain or shine, I love her just the same. I love the mountains, the ocean, the city walks... the active mindsets which make our city one of the healthiest in the country, but above all else, I love Vancouver for our incredible communities."
But we also got what we were looking for: raw thoughts on what Vancouver is missing, and what it desperately needs:
"It is also part of a country that is one of the most civil and gentlest places on the planet. Having said all of this, my one concern about Vancouver is its complacency.
[We have} one of the lowest productivity and innovation rates in the developed world
.....so......yes.....I love my home but my personal objective is to not only get people off the couch and out the door but to prevent complacency.....the world is changing too fast."
- David Labistour, CEO MEC
Weaving it together
With all of the separate answers - we had collected some great opinions, but no solution.
We were cluing into what was missing: this city is full of great minds and hearts, separated. Not woven tightly together into one world class, unified piece.
That's what this experience was going to be about: bringing an incredible city, full of great businesses, talented teams, vibrant sub-communities, ambitious people, and world class hearts and minds closer together. Could we all weave the city tighter?
We were blown away by the response: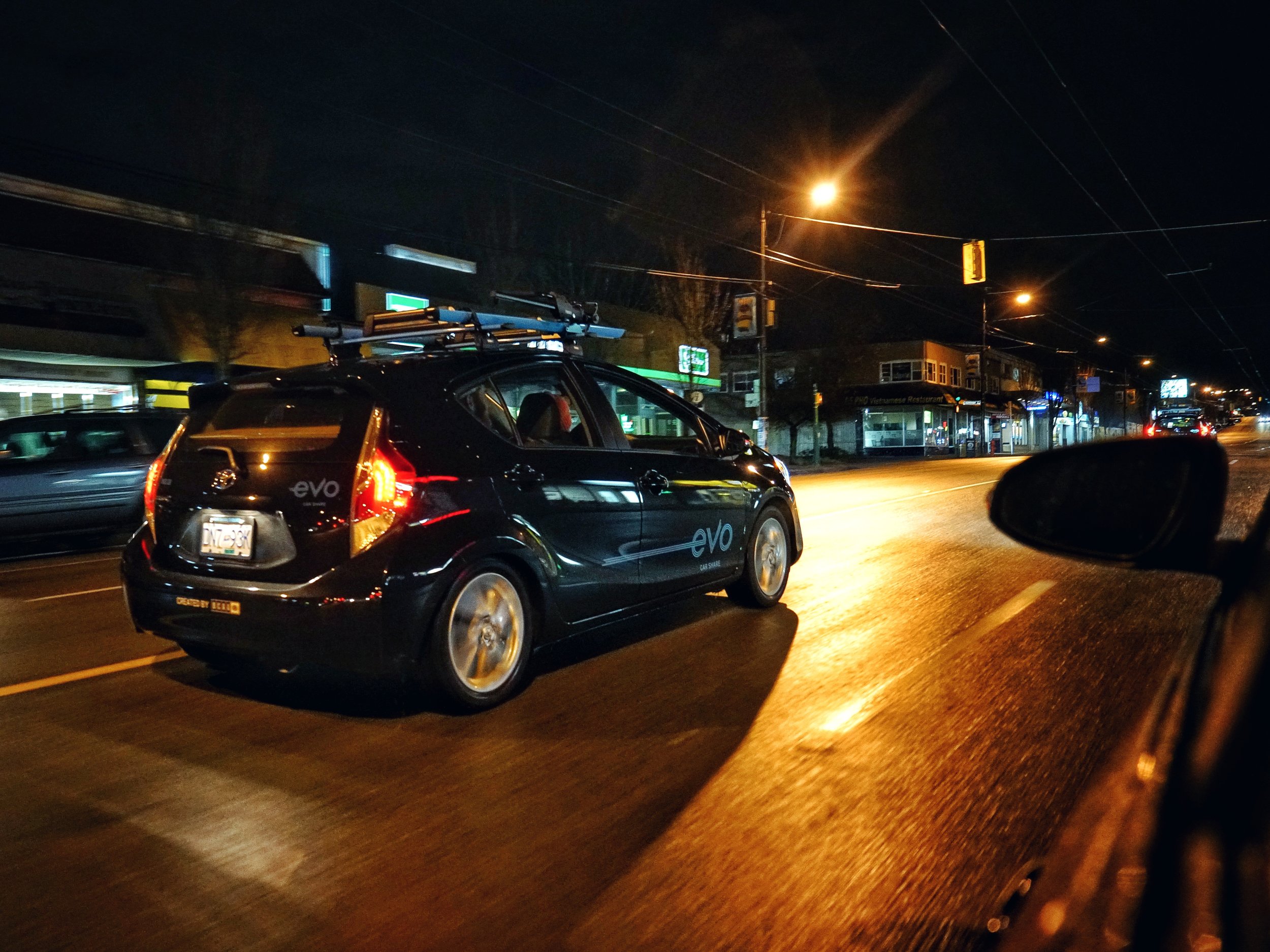 Some of Vancouver's change makers from a diverse number of backgrounds came out with one simple intention: to have a real conversation about making our city more of a community and to blend the many sub-groups our to create a stronger social fabric.
The conversation was moving and vulnerable, invigorating and tough, but incredibly energizing and it left us, not only with a much better understanding of what we need to do to create a stronger community, but with a tight, committed group of people willing to make these changes together:
Social Fabric on social media
This experience led to some of the highest engagement our channels have seen to date. This resonated deeply with people in a positive way that made them not only take it in, but take action and interact.
Even though the event itself was secret, were posting on social (Instagram, Instagram stories, Facebook, Twitter) before during and after.
The content was compelling engaging: Not only did we hear from people in Vancouver, but we also heard from people in Nova Scotia, Kentucky, Detroit, Ontario, Grand Rapids Michigan, Red Deer, Ringgold Georgia, Gibsons, Comox about what their cities mean to them, and what they are missing.
One of the great successes of this event was the Instagram Story we put together to try and help people understand what went down, who helped make it happen, and why it is important.
Instagram story engagement:
All partners tagged in story
Total Collective Views: 45,000+ (video below)
Comments / Interaction: CS's highest ever by a multiple for an IG story
A teaser of what's to come:
We're working on the final edits of both an Instagram clip and a full length video from the event. Can't wait to share them with you when they are done. Here's a teaser:
Just the beginning
Our discussion will have some effects, for sure, but the real opportunity is in the actions we take together.
And the continuity we create to keep the fabric tight, while offering that possibility to others in the city to expand it.
True to our intention, we've threaded the group together after the event:
Connected: we've created a private group for everyone and have seeded them with thoughts and questions to take what we did together and to make an impact
Vision + Action: the group is working together on creating a vision, mission and action plan to bring the essence of our discussion to life
Integration: we will have a strong leader in Vancouver facilitate the mission, and vision,
Continuity: we are planning to make this a recurring event, bringing new passionate people and leaders into the fold
Lasting change cant happen overnight: let's keep this going.
This was about all of us:
What started with an initial concept between Chasing Sunrise and the Vancouver Canucks, quickly grew into something much bigger. Some of the great brands in Vancouver led by example, collaborating and building stronger than any of us could have done alone.
All of us came together to not only bring this event to life, but to actively participate in the discussion, making this something powerful. Thank you for working together with us, to deliver marketing in a way that has real impact on peoples lives.
We are looking forward to building on this and collaborating together again.