Disclaimer: we are not mountain guides or mountain experts. Before you come, do your own research, understand the route, have the right gear, and make sure you are comfortable getting up and down on your own.
It won't be easy. But most things in life worth pursuing rarely are.
Last year was a testament to that: through the dark, through snow and through fog we all summited Mount Seymour - together. Under challenging conditions. It brought everyone closer together and reminded us that we're capable of more than we give ourselves credit for, especially when we come together.
This year, both the weather and conditions are better but there will still be some snow.
If we get some luck, and we do this right, we might just get a sunrise that makes everything worth it. If we don't - that's what life and Teekay Spirit is all about:
When: Sunday, July 30th, 2017.
Time: Meeting at 3:30 AM, Mount Seymour. Taking off from the lot at 4:00 AM sharp.
Where: Mount Seymour Resort parking lot #2 (P2 1700 Mt Seymour Rd, North Vancouver BC) Diagram below.
Trail: We will be summiting First Peak up Mount Seymour. You can check out the details of it here - The link is for Third Peak and we will only be going to First Peak (the 7th dot), so it is about 3/4 of what they say there (apx. 3.75KM and 400m elevation gain)
Transportation: We will be carpooling together, and it will be coordinated as we get closer to the event.
Sunrise: 5:45AM. We plan on summiting no later than 5:25 AM.
Emergency Contact/Questions: If you have trouble finding the spot, any questions or cannot make it last minute, contact Lisa Egami (Teekay) or Gordon (Chasing Sunrise) at 778.772.5426! If you have questions, look for the guys/girls with the glowing red arm bands in the parking lot!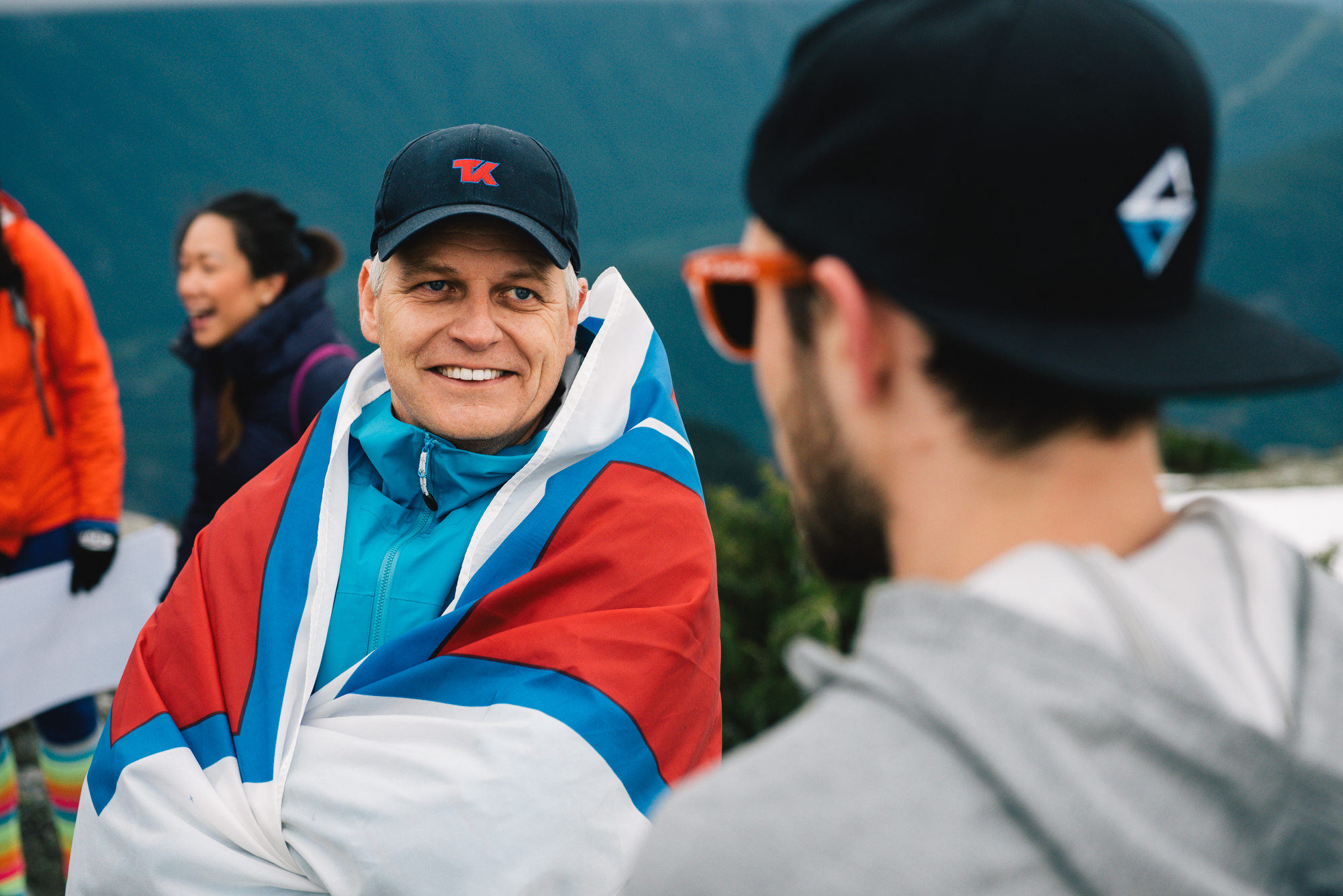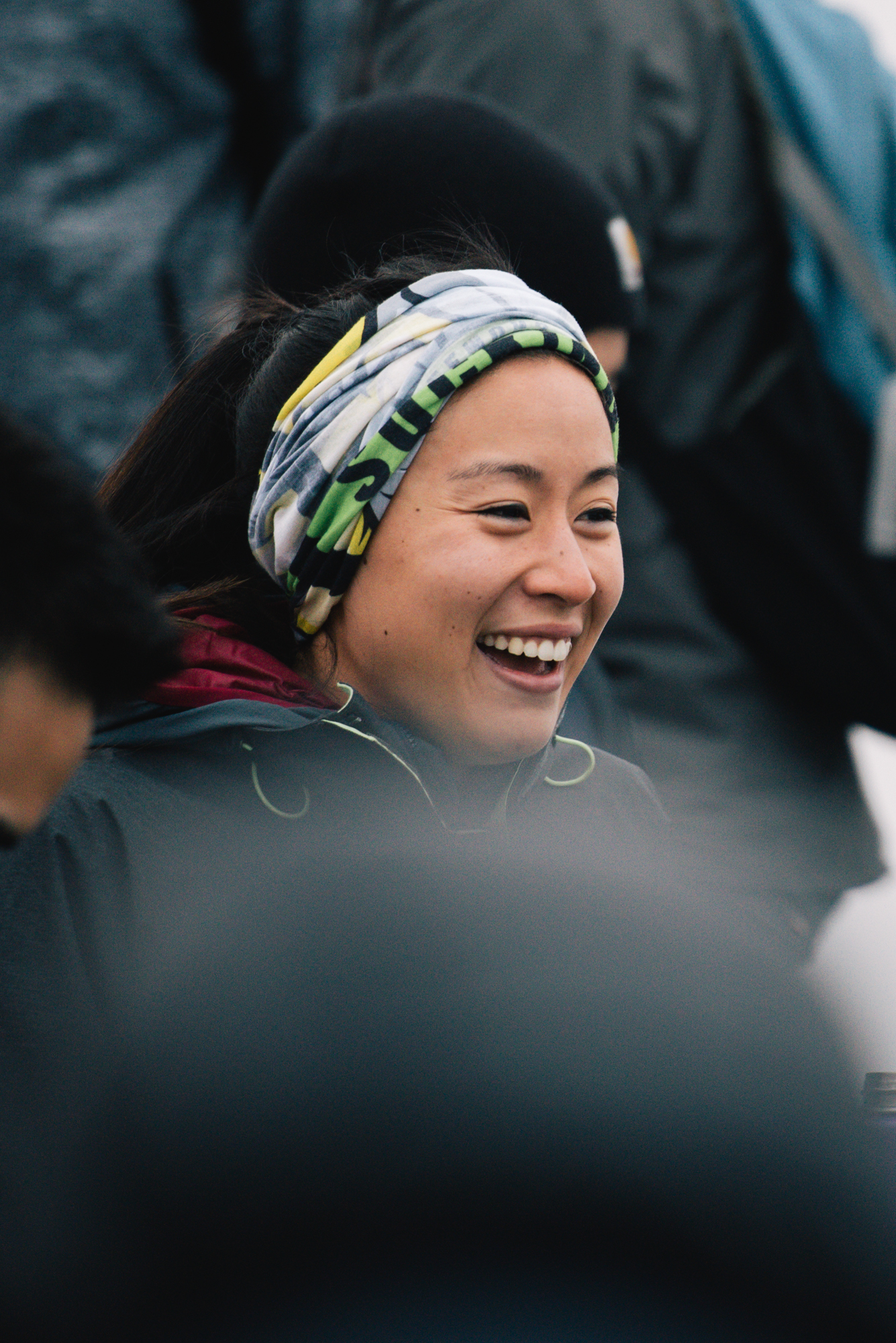 WHAT TO EXPECT
The hike is intermediate difficulty, about 3.75km each way, with 400m of elevation gain.
If you have done the Grouse Grind before, you won't have any issues with this. Another good test is whether you can walk 5km briskly in one interval or not. The bulk of the elevation climb is near the beginning, and on that portion, slow and steady wins.
If you haven't broken a sweat in recent memory, or if If you have any health concerns please do make sure to check with, and be cleared for action by your physician.
People ages 7-70 have done this before and it is something that you just need to do at your own pace.
There will be people positioned at the front of the pack, in the middle, and sweeping at the rear: if you want to go fast you'll have friendly competition and if you need to take your time you'll have support.
Weather – It's should be beautiful, but it is still quite cold in the mornings and weather changes extremely quickly up there. A full and up-to-date weather report can be found here.
Cell service – There will be patchy cell service throughout, but it can't always be relied upon.
Research – Do your research, know the route/area, know what to expect, and come prepared.
Bugs - Every season has it's ups and not so ups. The Bug's Life has begun this year, so bring some spray.

Assess your own ability, know the route/area, the conditions and make sure you are adequately prepared with the proper gear.
REQUIRED GEAR
A headlamp or flashlight. We will be hiking in the dark on the way up. Teekay is looking into providing these for you, details to follow.
Good hiking boots or shoes that are adequate for dirt trail and muddy conditions.
Dress warm, but in layers. You'll work up a good sweat on the way up, but stopping for the 60-90 minutes at the top to watch the sunrise can get cold. We suggest bringing a shell to block out the wind and bringing more than you think is necessary/taking it off as needed. (you will break a sweat on the way up, so bring a dry inner change layer)
Bring a pair of gloves to keep your hands toasty. Hand warmers can be nice too.
Bring an extra pair of warm socks. There are some muddy/watery sections and wet feet make for a miserable hike.
Teekay and the Chasing Sunrise team will be supplying coffee and snacks at the peak and breakfast at the bottom. Feel free to bring your own snacks if you feel you need the extra energy.
Bring water to keep hydrated on the way up via a water bottle or camelback.
Hiking Poles are a great help and can be enjoyable and helpful at any level of fitness. (Optional, Teekay will NOT supply)
Bring whatever else you need to hike up and down a mountain such as Mount Seymour ( water, nutrition, etc).
Finally, remember to do your morning lunges. Not only do they help you warm up and keep you fit, but you'll be the coolest person in the parking lot as you do them!
Your 10 essentials.

Don't have gear? Head over to the closest Mountain Equipment Co-op and pick it up!
OTHER RECOMMENDED GEAR
Sun screen
Bear repellent / bangers
A battery pack (for your cell phone)
Emergency blankets & whistles.
Dress warm, but in layers. We recommend bringing more than you think is necessary/taking it off as needed.
A shell to block out the wind and rain.
More snacks.
CODE OF CONDUCT
This community is built on the strong values of respect, care, and responsibility for people and the areas we interact with. We don't tolerate ignorant, intoxicated, disrespectful, or damaging behaviour.
We're all in this one together, so take a minute to understand, read and live the simple rules we go by:
GOOD VIBES ONLY
Bring only good vibes, take care of those around you, and know we're in this together.
SAFETY SECOND?
Getting every one of us home safely is priority one and the responsibility of all of us.
YOU'VE GOT FRIENDS
We're here to meet rad people and make new friends, so take time to introduce yourself.
LEAVE NO TRACE
Respect and care for the wild as if it was your own – because it is. It's simple: leave no trace.
MAKE IT COUNT
We're here to create the kind of live we want to live. While you're here, make it count.
WE'RE ALL ADULTS
With independence comes some responsibility and we expect that you will act accordingly.
FAQ & OTHER
Do I have to sign-up? Yes, to attend, sign-up is mandatory. We require sign-up for a few reason: 1) to get a handle on how many people are coming up, 2) so we can provide updates if necessary, and, most importantly 3) to make sure that everyone understands the risks of the event, what is involved, and the rights they are waiving by attending.
PARTICIPANTS: READ THIS DOCUMENT CAREFULLY BEFORE SIGNING. THIS DOCUMENT HAS LEGAL CONSEQUENCES AND WILL AFFECT YOUR LEGAL RIGHTS AND WILL LIMIT YOUR ABILITY TO BRING FUTURE LEGAL ACTIONS.

NOTE TO MINORS: IF YOU ARE UNDER THE AGE OF 18, YOU MAY ONLY ATTEND THE CHASING SUNRISE EVENT ACCOMPANIED BY AN ADULT. YOU ALSO ACKNOWLEDGE THAT YOUR PARENT OR GUARDIAN HAS REVIEWED, UNDERSTOOD AND AGREED TO THE TERMS BELOW.

NOTE TO PARENTS/GUARDIANS OF MINORS: YOU ACKNOWLEDGE THAT YOU HAVE REVIEWED, UNDERSTOOD AND AGREED TO THE TERMS BELOW (SUCH TERMS BEING INTERPRETED AS IF THEY APPLIED TO BOTH YOU AND YOUR MINOR CHILD/WARD) AND HAVE THE LEGAL AUTHORITY TO ENTER INTO THIS AGREEMENT ON BEHALF OF YOUR MINOR CHILD/WARD.

1. Released Parties include CHASING SUNRISE INC. and its affiliates and their respective directors, officers, employees, agents, contractors, insurers, spectators, co-participants, equipment suppliers, and volunteers; GARABALDI PROVINCIAL PARK and its directors, officers, employees, agents, contractors, insurers, equipment suppliers, and volunteers; all CHASING SUNRISE INC. event sponsors, organizers, promoters, directors, officials, property owners, and advertisers; governmental bodies and/or municipal agencies whose property and/or personnel are used; and any or all parent, subsidiary or affiliate companies, licensees, officers, directors, partners, board members, supervisors, insurers, agents, equipment suppliers, and representatives of any of the foregoing (together, the "Released Parties")

2. Releasing Parties include: the participant (and/or my participating minor child/ward) as well as participant's (and/or my participating minor child/ward's) spouse, children, parents, guardians, heirs, next of kin, and any legal or personal representatives, executors, administrators, successors and assigns, or anyone else who might claim or sue on participant's (and/or my participating minor child/ward's) behalf.

3. Voluntary Assumption of Inherent Risks: The Chasing Sunrise Event (hereafter referred to as the "CS Event") is meant to be a fun personal test of strength, stamina, and mental grit that takes place in one place in one day. The objective is to hike a mountain for sunrise. The hike will not be guided and Chasing Sunrise Inc. acts only to bring a group of like minded individuals together. In summation, the CS Event is a group hike that presents a physical and mental challenge to participants.

I acknowledge that the CS Event is a test of my (and/or my participating minor child/ward's) physical and mental abilities that carries with it inherent risks of physical injury. Inherent risks are risks that cannot be eliminated completely, regardless of the care and precautions taken by Chasing Sunrise Inc. (hereafter used when referring to the corporate entity and Released Parties).

I understand and acknowledge that the inherent risks include, but are not limited to: 1) contact or collision with persons or objects, contact with natural obstacles, and unexpected encounters with wildlife; 2) weather-related hazards (e.g., extreme heat, extreme cold, humidity, ice, rain, fog); 3) inadequate first aid and/or emergency measures; and 4) judgment- and/or behavior related problems (e.g., erratic or inappropriate co-participant behavior, erratic or inappropriate behaviour by the participant, errors in judgment by personnel working the CS Event.)

I further understand and acknowledge that any of these risks and others, not specifically named, may cause injury or injuries that may be categorized as minor, serious, or catastrophic. Minor injuries may include, but are not limited to: scrapes, bruises, sprains, strains, muscle soreness, nausea, cuts, sunburn, abrasions, and contusions. Serious injuries are less common, but do sometimes occur. They include, butare not limited to broken bones, fractures, torn or strained ligaments and tendons, concussions, dehydration, heat exhaustion and other heat-related illnesses, mental stress or exhaustion, infection, vomiting, dislocations, hyperthermia, hypothermia, anemia, electrolyte imbalance, loss of consciousness, dizziness and fainting. Catastrophic injuries are rare; however, we feel that participants should be aware of the possibility. I also understand that it is my responsibility to consult with my personal physician prior to participating in the CS Event to ensure that such participation will not pose any unusual risks to my health and well-being.

I UNDERSTAND FULLY the inherent risks involved in the CS Event and assert that I (and/or my participating minor child/ward) am/are willingly and voluntarily participating in the CS Event. I have read the preceding paragraphs and acknowledge that 1) I know the nature of the CS Event; 2) I understand the demands of this activity relative to my (and/or my participating minor child/ward's) physical condition; and 3) I appreciate the potential impact of the types of injuries that may result from the CS Event. I hereby assert that I knowingly and willingly assume all of the inherent risks of the activity on my behalf and/or on behalf of my minor child/ward and take full responsibility for any and all damages, liabilities, losses, or expenses that I (and/or my participating minor child/ward) may incur as a result of participating in the CS Event.

I understand that it is my responsibility to know the areas to be hiked, and if I believe or become aware that any are unsafe or pose unreasonable risks, I agree to immediately notify appropriate personnel. I (and/or my participating minor child/ward) accept full and sole responsibility for the condition and adequacy of my/our equipment and assert we have the knowledge to operate the equipment in a safe manner. I understand that the hike is not guided and I am fully responsible for navigating the hike on my own.

4. Waiver of Liability for Ordinary Negligence: In consideration of being permitted to participate in the CS Event, and for other good and valuable consideration, the receipt and sufficiency of which are hereby acknowledged, I (on behalf of the Releasing Parties) hereby forever waive, release, covenant not to sue, and discharge Chasing Sunrise Inc. from any and all claims resulting from the INHERENT RISKS of the CS Event or the ORDINARY NEGLIGENCE of the Released Parties that I (and/or my participating minor child/ward) may have arising out of my/our participation in the CS Event.

5. Waiver of Liability for Breach of Statutory Duty: In consideration of being permitted to participate in the CS Event, and for other good and valuable consideration, the receipt and sufficiency of which are acknowledged, I (and/or my participating minor child/ward) (on behalf of the Releasing Parties) hereby forever waive, release, agree not to sue, and discharge the Released Parties from any and all claims arising from any statutory duty of care, including any duty of care owed under the Occupier's Liability Act, [RSBC 1996] CHAPTER 337 on the part of the Releasees, and further including the failure on the part of the Releasees to take reasonable steps to safeguard or protect me/us from the risks, dangers, and hazards of participating in the CS Event.

This agreement applies to 1) personal injury (including death) from incidents or illnesses arising from the CS Event participation, which includes injury during the event, medical treatment, and while on the premises (including, but not limited to sidewalks, parking areas, restrooms, and dressing facilities); and 2) any and all claims resulting from damage to, loss of, or theft of property.

6. Indemnification Agreement
In consideration of being permitted to participate in the CS Event and for other good and valuable consideration, the receipt and sufficiency of which are hereby acknowledged, I hereby agree to hold harmless, defend and indemnify the Released Parties from and against any and all claims of co-participants, rescuers, and others arising from my conduct in the course of my (and/or my participating minor child/ward's) participation in the CS Event. For the purposes hereof, "claims" includes all actions and causes of action, claims, losses, costs, expenses and damages, including legal fees and related expenses. This indemnity shall survive the expiration or sooner termination of the CS Event.

7. Personal Information: Collection, Use and Disclosure
By providing us your personal information in order to participate in one of our events you agree and consent to the collection, use and disclosure of your personal information by Chasing Sunrise Inc. in accordance with applicable legislation and the Chasing Sunrise Privacy Policy, which is available at www.chasingsunri.se and which may be changed from time to time by Chasing Sunrise in its discretion without any notice or liability to you or any other person by making an amended Privacy Policy accessible through www.chasingsunri.se.

Other Agreements
8. Severability: I understand and agree that this Agreement is intended to be as broad and inclusive as is permitted by the Province in which the CS Event is held and that if any provision shall be found to be unlawful, void, or for any reason unenforceable, then that provision shall be severed from this Agreement and does not affect the validity and enforceability of any remaining provisions.

9. Agreements for the Protection of Participants: I represent and warrant that I (and/or my participating minor child/ward) am/are in good health and in proper physical condition to safely participate in the CS Event. I certify that I (and/or my participating minor child/ward) have no known or knowable physical or mental conditions that would affect my/our ability to safely participate in the CS Event, or that would result in my/our participation creating a risk of danger to myself or to others.

I represent and warrant that I (and/or my participating minor child/ward) am/are in full command of my/our faculties and am/are not under the influence of alcohol or drugs and agree not to participate in a CS Event while under the influence of alcohol and/or drugs. I assert that I (and/or my participating minor child/ward) have not been advised or cautioned against participating by a medical practitioner.

I understand that it is my responsibility to continuously monitor my own (and/or my participating minor child/ward's) physical and mental condition during the Event, and I agree to withdraw immediately and to notify appropriate personnel if at any point my/our continued participation would create a risk of danger to myself or to others. In the event of an injury to me (and/or to my participating minor child/ward) that renders me/us unconscious or incapable of making a medical decision, I authorize appropriate Chasing Sunrise Inc. personnel and emergency medical personnel at the event to make emergency medical decisions on my/our behalf (including, but not limited to CPR and AED). I authorize Chasing Sunrise Inc. to secure emergency medical care or transportation (i.e., EMS) when deemed necessary by Chasing Sunrise Inc.

10. Photography: I understand that any and all photographs, motion pictures, recordings, and/or likenesses of me (and/or my participating minor child/ward) captured during the CS Event by Chasing Sunrise Inc., its affiliated entities or contractors, and/or local media (television camera crews, radio stations, and online bloggers) become the sole property of Chasing Sunrise Inc. I grant the right, permission and authority to Chasing Sunrise Inc. and its designees to use my name (or any fictional name), picture, likeness, portrait, motion pictures, recordings, and/or likenesses (collectively "Images") in all forms and in all media and in all manners, without any restriction as to changes or alterations for advertising, trade, promotion, exhibition, or any other lawful purposes, and I waive any right to inspect or approve the Images including written copy that may be created and appear in connection therewith. I further understand that Chasing Sunrise Inc. and its designees have the full right to sell and/or profit from the commercial use of such Images. I hereby release and agree to hold harmless Chasing Sunrise Inc., its assigns, licensees, successors in interest, legal representatives and heirs from any liability by virtue of any blurring, distortion, alteration, optical illusion, or use in composite form whether intentional or otherwise, that may occur or be produced in the recording of the Images, or in any processing tending toward the completion of the finished product. I agree that Chasing Sunrise Inc. owns the copyright in these Images and I hereby waive any claims I may have based on usage of the Images or works derived therefrom, including but not limited to claims for either invasion of privacy, personality rights or libel.

11. Majority Age: I represent and warrant that I have reached majority age.

12. Acknowledgment of Understanding: I have read this Assumption of Risk, Waiver of Liability, and Indemnification Agreement and fully understand its terms. I understand that I (and/or my participating minor child/ward) am/are giving up substantial rights, including my/our right to sue. I further acknowledge that I (and/or my participating minor child/ward) am/are freely and voluntarily signing the agreement and participating in the CS Event, and intend my signature to be a complete and unconditional release of all liability due to ORDINARY NEGLIGENCE of the Released Parties or the INHERENT RISKS of the activity, to the greatest extent allowed by law in the Province in which the CS Event is held.

IF I AM A PARENT OR GUARDIAN OF A PARTICIPANT UNDER THE AGE OF MAJORITY WHO IS PARTICIPATING IN THE CS EVENT ("MINOR CHILD/WARD"), I HEREBY GIVE MY APPROVAL FOR MINOR CHILD/WARD'S PARTICIPATION IN THE CS Event, REPRESENT THAT THE MINOR CHILD/WARD IS IN GOOD PHYSICAL CONDITION AND ACKNOWLEDGE THAT I HAVE REVIEWED UNDERSTOOD AND AGREE TO THE TERMS HEREIN AND HAVE THE LEGAL AUTHORITY TO ENTER INTO THIS ASSUMPTION OF RISK, WAIVER OF LIABILITY AND INDEMNIFICATION AGREEMENT ON BEHALF OF THE MINOR CHILD/WARD.

General Terms. Jurisdiction. This Agreement will be governed exclusively by the laws of the province of British Columbia. Severability. If any provisions of this Agreement is invalid or unenforceable, the other provisions in the Agreement will remain in full force and effect. Entire Agreement. This Agreement constitutes the entire Agreement between the parties and replaces any prior agreements. Headings. The headings used in this Agreement are for stylistic purposes only and none of the content in the headings are intended to be legally binding.