With each passing day, we're getting closer and closer to take-off, so to get your trip kicked off right, we have some important information below that you'll need.
Take a read through and if you have any questions, don't hesitate to reach out.
A full trip itinerary can be found here.

IMPORTANT DATES
November 14th - Final balance due in full. Can be paid in instalments ahead of time.
December 29th - Your first day in Morocco. Plan on arriving before 5PM.
January 6th - Your final day in Morocco. Departure is anytime after breakfast (but leave early if needed).

PRE-DEPARTURE INFORMATION ⚠️
To make sure you know what to expect, we have all your pre-departure information through the button below including:
Documentation Requirements - info about passports, visa, permits, insurance

Trip Organization - some key details about the trip and your experience

Day-To-Day - insight into the day-to-day of Sahara Surfari

Money Matters - currency, spending money, and tipping

Country Info & Destination Facts - some key information about Morocco and cultural considerations

Responsible Travel - a high-level look at some initiatives behind your trip

Photography - high-level info about photography on the trip

Packing List - what to pack for the trip
REQUIRED DOCUMENTS ⚠️
To make sure we have all your proper information on the trip, there's a few things we need from you no later than 15 days before we take-off:
Passport Copy [upload image below] - a clear scanned copy or a photo of your passport.

Flight Details [upload image below] - full international itinerary, either a screenshot or photo.

Insurance Details [upload image below] - insurer, policy number, the worldwide contact number. Travel Medical Insurance is mandatory on the trip.

Medical Form [upload PDF below] - download it here.

CS Trip Waiver [upload PDF below] - download it here.

Completed Intake Form - see the full intake form below.
A note on uploading your documents:
Please upload your documents below and name them using the following convention:
[First Name Last Name - Document Name (as per above)]
If you are unsure what documents you have uploaded, email us and we will let you know.

FINAL PAYMENT
All balances due will need to be paid in full by November 14th, 2018.
If you would like to pay in instalments or pay before that date, please send the transfer to julian@chasingsunri.se. We will confirm payment upon receiving it.
SAHARA SURFARI INTAKE FORM
To make sure you have the best experience possible, we have a few questions below.
Questions
If you have any questions about the trip, throw them down below and we will get them answered.
FAQ
Q: Is all transportation provided during the trip?
A: Other than airport transfers, all transportation during the trip is provided. This includes transportation from Marrakech to the Sahara, from the Sahara to Tamraght, and back to Marrakech.
Q: Will everything be done as a group or is there some freedom for independent adventures or eating somewhere separate, etc.?
A: We build our trips to be a mix of both group experiences and individual freedom. There will be time for you to experience things as a group, as well as time for independent adventures. Certain days/stops lend themselves better to one or the other and we will have conversations at each location to let you know what we're thinking. We design our trips to pack in a lot of cool experiences, but always know that nothing is mandatory.
Q: What are the accommodations like throughout the trip?
A: Thanks to our on-the-ground guide, we've had a chance to scout out all the accomodations we will be going to through the trip and made sure they live up to our standards at Chasing Sunrise. You can see the names and some images of the pictures (through the links) below.
Marrakech: Rodamón Riad Marrakech and Equity Point Marrakech
Dades Gorge: Kasbah Auberge Tifawen
Zagora: Hôtel La Fibule
Tamraght: Lunar Surf Hotel and Riad Imourane/Riad Dar Haven
All accommodation will be shared and room styles will vary depending on the location we are at. Feel free to contact us if you have specific questions.
Q: Who from Chasing Sunrise is leading the trip?
A: Your CS trip leaders on this one will be Julian DeSchutter, Gordon Swenson, and Amy Tanner.
Q: Who is our local guide on the trip?
A: Adil, a Moroccan-born local guide who runs Barefoot Trips and The Lunar Surf House will over see the entire trip, and lead his guides who will manage the individual groups. Adil will be on the trip throughout. Throughout the entire trip, we will have the same group of guides taking us from spot to spot.
Adil is well-versed in the area, culture, language, and country of Morocco. He has visited all the places we are going multiple times and understands the ins, outs, and safety of Morocco.
Q: How are you determining who is in which group?
A: For group selection, we use a mix of asking you what you want (pairing you up with the people you want to travel with) and then random selection.
Q: How will you decide who sleeps with who in a room?
A: For room selection, we use a mix of asking you what you want (male only, female only, etc.), pairing you with your friends, and a little randomness to make the rooms happen. As the trip unfolds, we will happily accommodate room changes if you need to switch it up, bunk with someone else, or just aren't jiving with the people you're currently bunked with.
Q: If I'm traveling by myself and someone else is too, can I contact the person beforehand to possibly connect and travel together?
A: Absolutely! We'll be launching a few things closer to the trip that will help all of us get to know each other better and connect about our plans before the trip begins.
Q: Will you guys be checking up on the local advisories and safety conditions in the area we will be traveling to?
A: The safety of all of you is always priority number one for us and we will be keeping a close eye on the local advisories and safety conditions, as well as consulting with our on-the-ground host to get the best understanding we can.
Currently, the Government of Canada advisory level is a 2 (out of 4) "exercise a high degree of caution", however no "No Travel Advisories" are in place. Other countries with this level of advisory are Mexico, Turkey, United Kingdom, France, Thailand, Philippines, Indonesia, Belgium, Costa Rica, Jamaica, Bahamas, China, Vietnam, France, Brazil, and Nepal.
You can see all Canadian travel advisors on the Government of Canada's Travel Advisory site.
Q: What's covered and paid for during the trip.
A: During the trip, all your transportation and accommodation are covered. We cover a majority of your meals (all but 7), as well as full surf gear, lessons, and excursions.
Q: How much extra spending money should I budget for this trip?
A: Most of your expenses during the trip will be paid. You should budget between $20 and $40 per day, plus whatever extra spending money you want for drinks, excursions, gifts, clothing, rugs, etc.
Q: How long of a commute is the hostel from the airport?
A: Marrakech airport is very close to the city; 15 to 20 minutes drive from the main square. Budget between 30DH/$5CAD (bus) 100DH/$30CAD (taxi) to get into the city.
Q: Will/can we find out what flights other people picked to try and travel as a group?
A: Absolutely. If you haven't filled out the Flight Survey yet, do so and we'll work to put together some group travel.
Q: Will I need to bring any camping/sleeping gear?
A: All sleeping gear will be provided.
Q: Can my meals contain no animal products (vegan)?
A: We do our best to accommodate the various diets people have and will work to ensure that your meals contain no animal products. We can generally accommodate the following diets: vegan, vegetarian, gluten-free, and paleo.
Q: What should I pack?
A: You will be given a full packing list approximately 90 days out from the trip.
THE GROUPS
Group 1
Your Group Leaders
Alex Kiru
Alys Shantz
Amy Pulliam
Bryan Gidinski
Chris Jawanda
Chris Port
Chris Drysdale
David Constantini
Erica Da Silva
Erica Minisini

Helen Lin
James Schwartz
Jimmy Van Ostrand
Joanna Boyd
Jordan Haefling
Kate Moebus
Katrina Nawrocki
Kim Bellavance
Maddison Myers
Maurissa Bell

Miranda Sam
Naeem Mitha
Olivia Haddon
Sadaf Ladak
Shelagh Paton
Tara Hassan
Tegan Verheul
Tommy Castro
Your Itinerary
Night 1 in Marrakech
Rodamón Riad Marrakech
Amssafah 32,، Marrakesh 40000, Morocco
Welcome dinner at Hôtel Riad Omar.
Time TBD.
Night 2 in The Dades Valley
Night 3 in the Sahara Desert
Night 4 in Aït Benhaddou
Night 5 to 7 - Tamraght Surf Retreat
Riad Imourane
Km15 Route de Essaouira, Tamraght, Agadir 80000, Morocco
Night 8 in Marrakech
Equity Point Marrakech
Derb El Hammam, Marrakesh 40000, Morocco
Group 2
Your Group Leaders
Amy Minh
Anika Patel
Ann Danilevich
Benjamin Coburn
Dawn Kelly
Dolly Araquel
Genevieve Armstrong
Indra Sarwinata
Jessa Alston-O'Connor
Jessica van Den Akker
Jiayi Ji
Jordan West
Kristi Fuller
Lindsay Rutledge
Lionel Ringenbach
Liz Davidson
Mark Peck
Martha Estafanos
Michela Andreana
Nancy Bourdon
Robyn Ross
Sameer Madan
Sophie Bourdon
Stacey Burgess
Tanya Stewart
Tara Van Haaster
Victoria Sherman
Zak Laraman
Your Itinerary
Night 1 in Marrakech
Equity Point Marrakech
Derb El Hammam, Marrakesh 40000, Morocco
Welcome dinner at Hôtel Riad Omar.
Time TBD.
Night 2 in The Dades Valley
Night 3 in the Sahara Desert
Night 4 in Aït Benhaddou
Night 5 to 7 - Tamraght Surf Retreat
Lunar Surf House
The Lunar Surf House, Tamraght, Ouzdar, Morocco
Night 8 in Marrakech
Rodamón Riad Marrakech
Amssafah 32, Marrakesh 40000, Morocco

Community Contribution @ Sahara Surfari
During the trip, we create space and invite the community to contribute to the experience by putting on workshops and activities that align with their skills, talents, interests, and lifestyles. This can be as simple as a yoga or handstand workshop, a conversation or #RealTalk you want to lead, or an education session on something you're interested in.
If you have an activity or workshop you would want to put on during the trip, submit it below and we will do our best to schedule it into the trip during some trip down time!
Share Your Trip Intentions
More than anything, we want to create a space that gets you stoked on life, so below we've created the opportunity for you to share your trip intention, as well as tell us what exactly you want from the trip.
This will help us understand why you're coming and with that, we can do everything we can to make sure your trip is as awesome as possible.
To get you started, we've shared a few of our trip intentions below: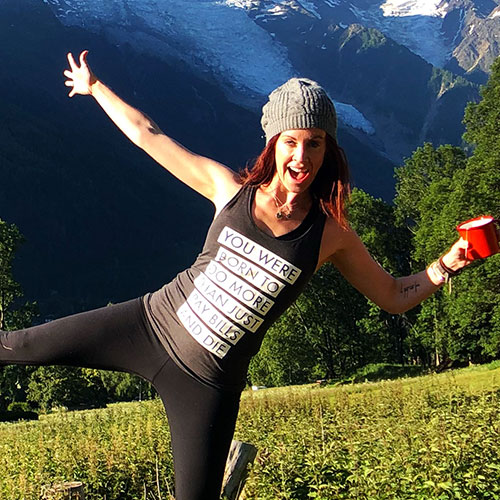 My intention is to connect deeply with the people on the trip, to really make an effort to go to know people beyond a surface level and to create spaces to be silly and playful and ridiculous
My intention for the trip is to get an in-depth and insightful understanding of a culture that is foreign to me, to meet and build relationships with new friends and to seek answers to some hard questions I may come across during the trip.
All of my favourite trips thus far have had an element of adventure, hardship, triumph and have exposed me to a level of suffering that I have had to overcome. Whether physical, mental or emotional suffering, the growth that ensues is always worth the initial pain.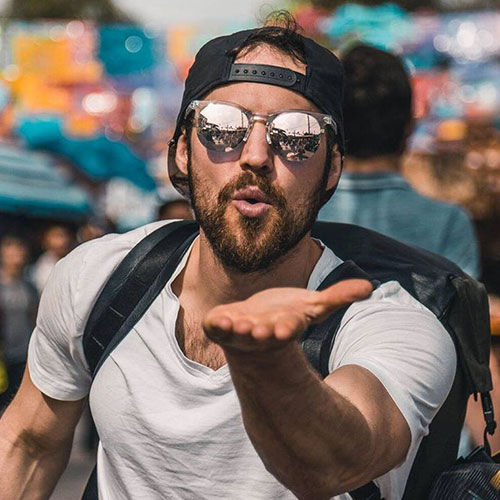 My trip intention is to create a space for all of you, that allows you to show up as the people you are, drop your walls, and live out this experience in ways that gets you stoked on life, challenges you, and grows you. It is to connect with you throughout the trip, explore and understand humans through the lens of a different culture, and push myself to experience life in ways I haven't done before.
My intention for the trip is to help create a space where people from all different backgrounds can feel comfortable to drop into the space together, be who they are, have an unreal time and be able to walk away with not only the experiences they're craving, but things we never could have expected.
Culture, sharing surreal moments, meditating in the desert, surfing and getting pitted.
Share Your Intention
(or simply let us know what you want)
Post-Moroccan Meet-Up
Date: Tuesday, January 22 from 7PM - 9:30PM
Location: Moltaqa Moroccan Restaurant (51 W Hastings St. Vancouver, BC)
Leave your name below to confirm that you are coming!